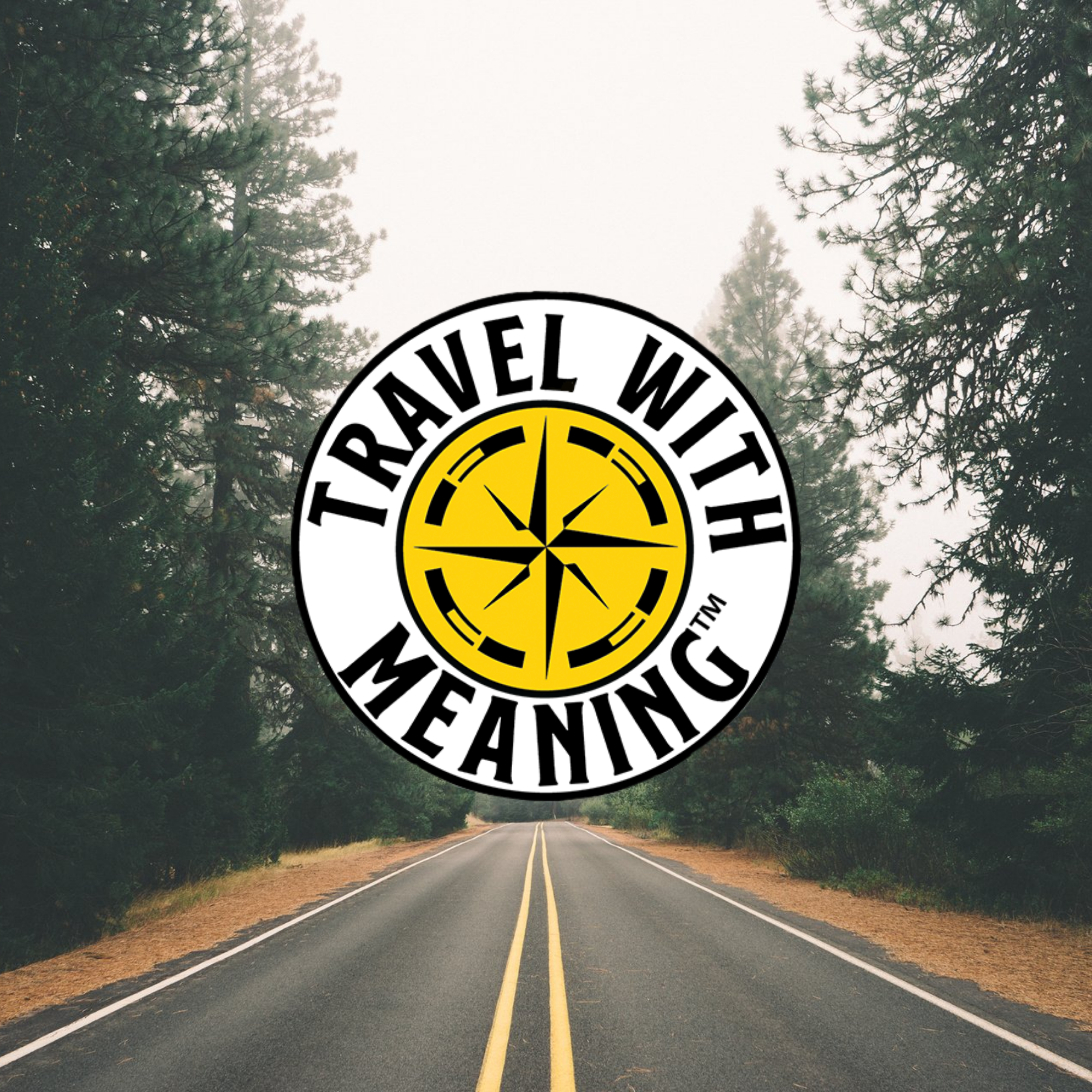 A workshop that builds YOUR meaningful and transformational travel road map.
After interviewing hundreds of travelers for the Travel With Meaning Podcast and Travel Talk live series hearing guests meaningful and impactful stories I started to notice common themes. I would get so excited as guests shared stories with similar patterns in their meaningful experiences. Though the adventures and travelers were very different the feelings, lessons and awareness from the road resonated.
The more I became aware of the consistent themes I started to classify them as Principles of Meaning. Going back through all the past podcasts, live events and my personal travel footage I built a road map of How To Travel With Meaning to share with all of you.
I would like to offer you an opportunity to join the Travel With Meaning workshop How To Travel With Meaning. Fulfilling a deeper connection to your inner journey and outer adventure for yourself and clients. Once you've completed the course work join a monthly group call to share and discuss your findings.
Here are examples of the principles of HTTWM organically shared on the podcast.

How was this created?
This short video will give you an overview of how the course came to be, my back story, and what the curriculum will include to expand your journey as a travel professional.
Hi I'm Mike Schibel, the Founder of Travel With Meaning and the Host of the Travel With Meaning Podcast streaming on all major platforms. Travel With Meaning (TWM) is a lifestyle and content brand connecting people through authentic travel storytelling. We are a community of travelers who have been profoundly impacted by meaningful experiences. We are a way of life to share, grow and explore travel and honor those who venture. 

We are excited for you to embark on this journey to discover your meaningful and transformational travel experiences past, present and future. I'll empower YOU with the guiding principles of How To Travel With Meaning.
So buckle up and join the adventure!